Steps of Backup Creation Process
---
Download and install software, and Run the software from All Program>> Software. The Software supports six languages English, Spanish, German, Dutch, Portugese and Japanese.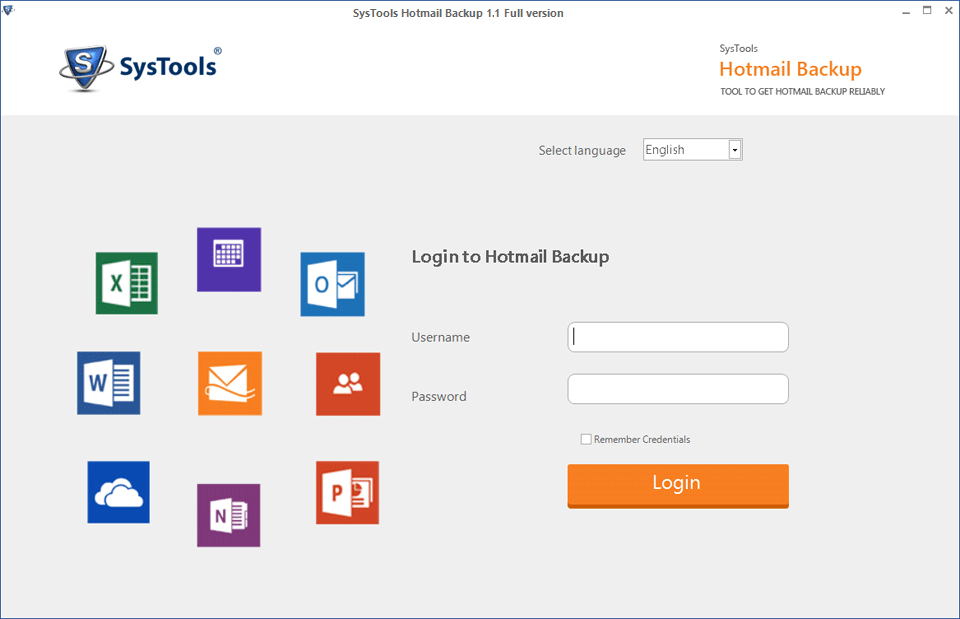 ---
Add your Hotmail account by entering your login credential (Email ID and Password), then click on the login button.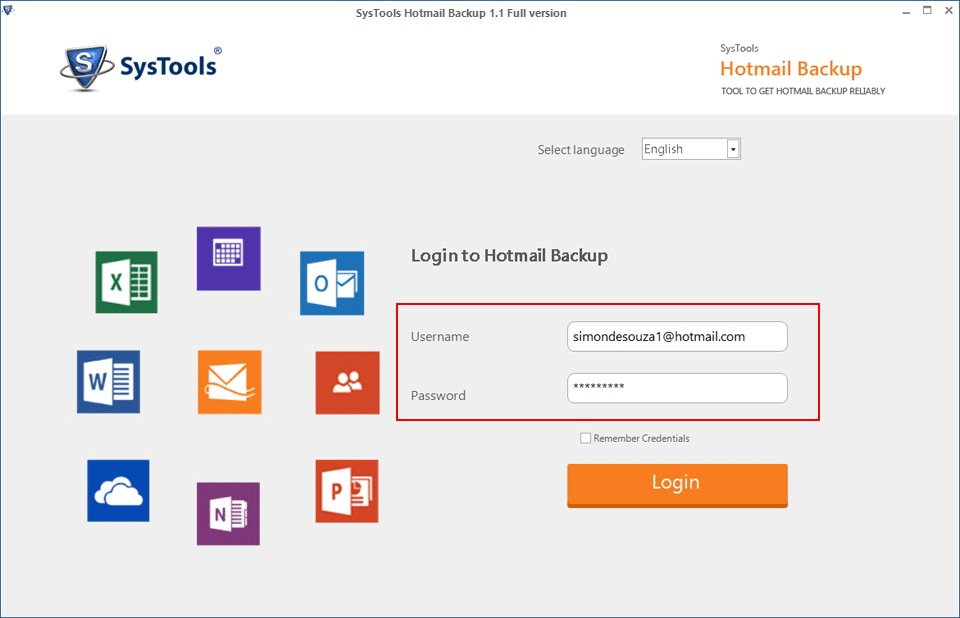 ---
Now software provides two options: first is option and second is filter option. The software provides many formats to create backup of Hotmail account data.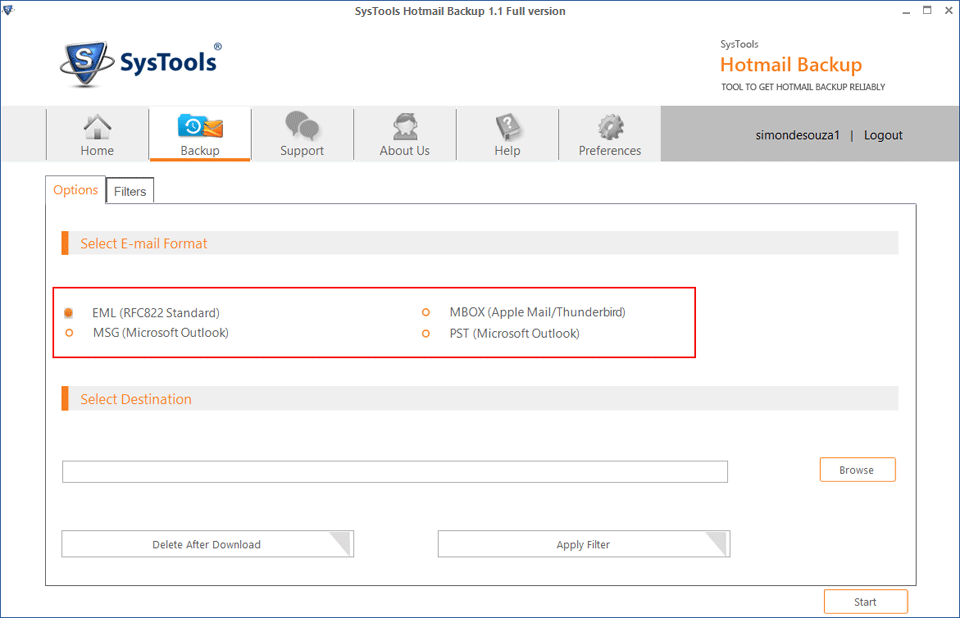 ---
After selecting file format, you need to select the destination location to store Hotmail account data. Click on browse button and select destination location.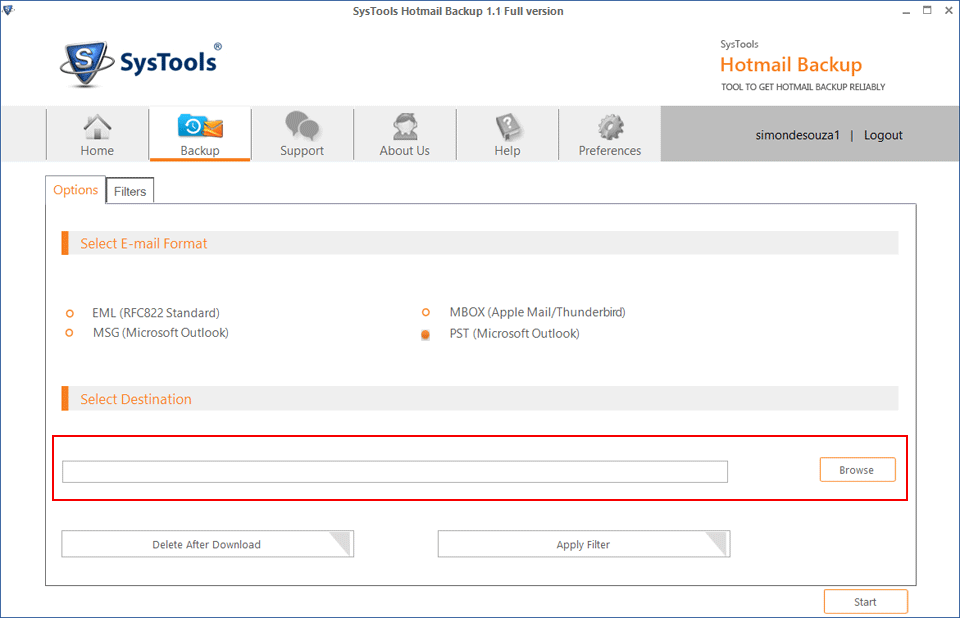 ---
Select additional option as per your requirement.
Delete after download: This option will help you to delete Hotmail account Data after completing backup process.
Apply filter: This option will help you to download selective Emails.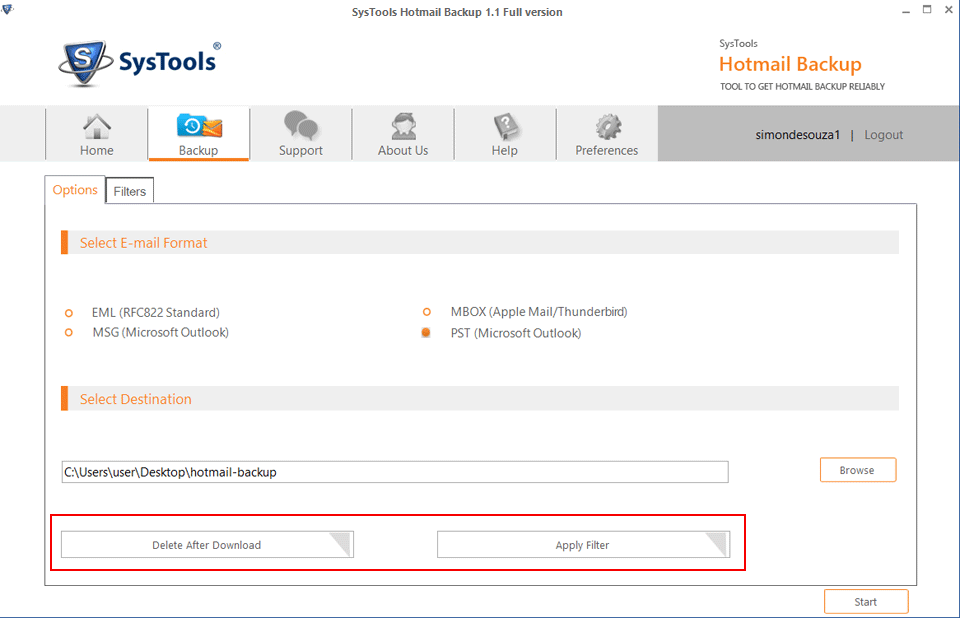 ---
Apply Filter
Select Folder: Select folder from a hotmail account to be back up
Email Filter (Time interval): with the help of this option you can download data from a specific date.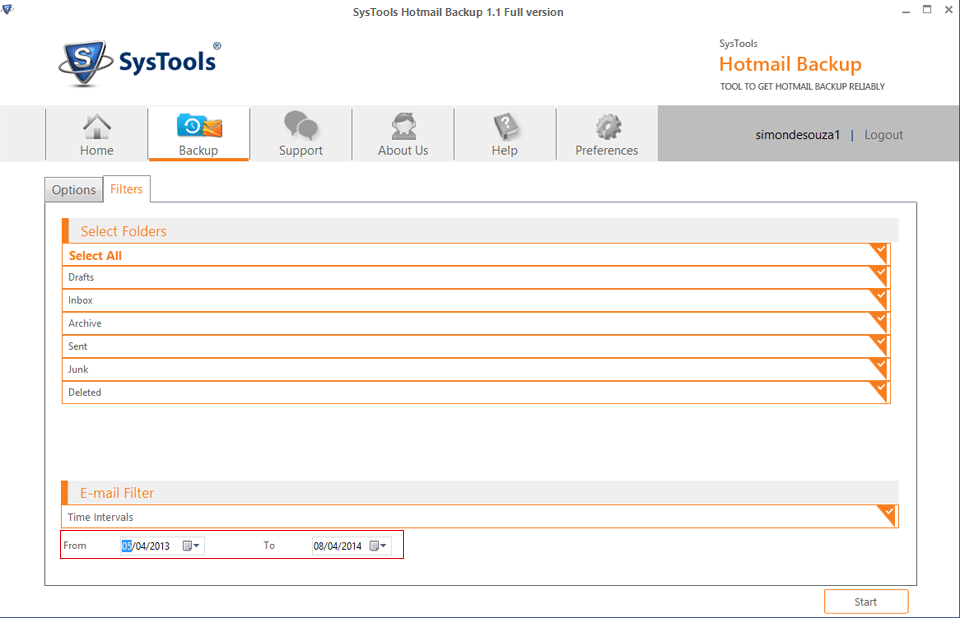 ---
Preference option for configuration of bandwidth & time slot setting.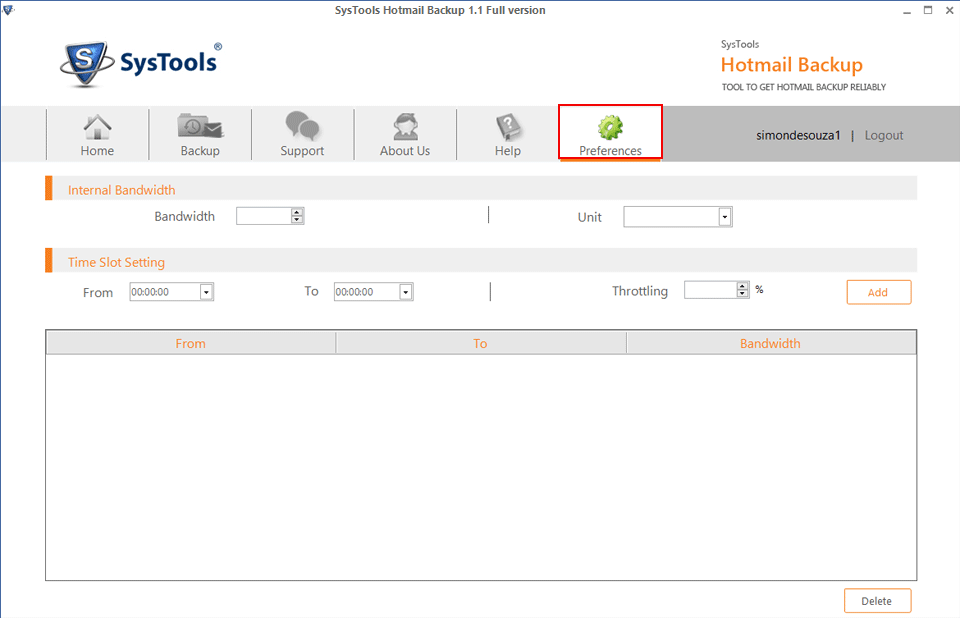 ---
Internal Bandwidth: Internal Bandwidth Specify the Bandwidth of Internet for your system either in kbps or mbps and provide the value of the percentage.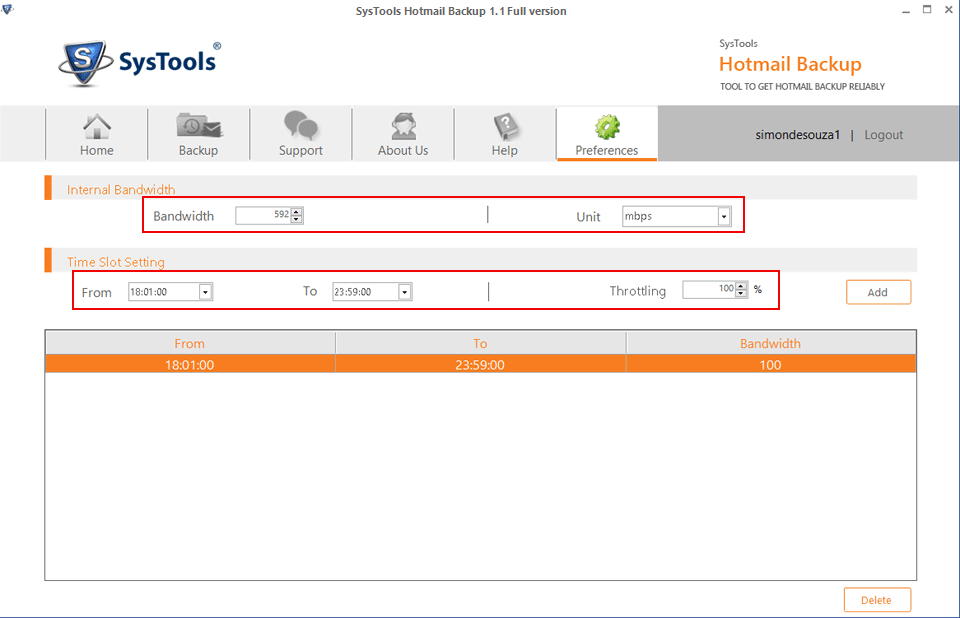 ---
After applying Preference, you can start backup process of Hotmail account by selecting start button.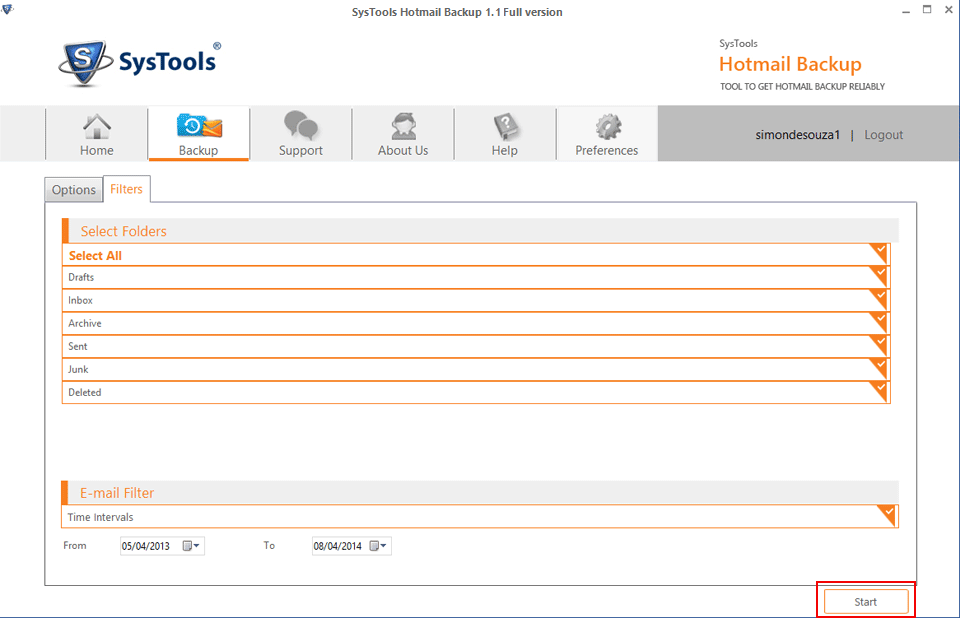 ---
Now, the software will show live backup process.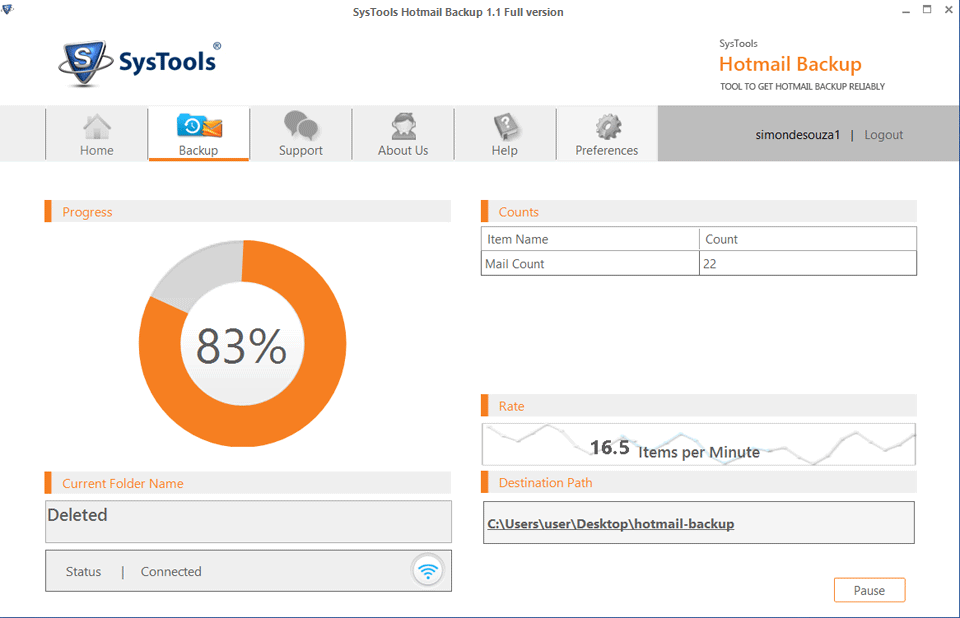 ---
After completing backup process, the software will display a message "Download completed successfully", Now click on "OK" button.

---
Now you can see your Hotmail account backup from the destination location.